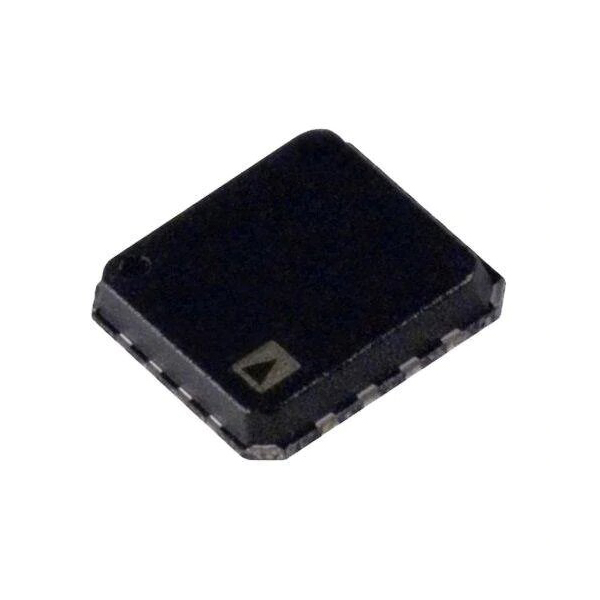 The AD7380/AD7381 are a 16-bit and 14-bit pin-compatible family of dual simultaneous sampling, high speed, low power,
successive approximation register (SAR) analog-to-digital converters (ADC) that operate from a 3.0 V to 3.6 V power supply and feature throughput rates up to 4 MSPS. The analog input type is differential, accepts a wide common-mode input voltage, and is sampled and converted on the falling edge of CS.
Integrated on-chip oversampling blocks improve dynamic range and reduce noise at lower bandwidths. A buffered internal 2.5 V reference is included. Alternatively, an external reference up to 3.3 V can be used.
The conversion process and data acquisition use standard control inputs allowing easy interfacing to microprocessors or digital signal processors (DSPs). It is compatible with 1.8 V, 2.5 V, and 3.3 V interfaces, using the separate logic supply.
Features:
Mounting Style: SMD/SMT
Package/Case: LFCSP-16
Resolution: 16bit
Number of Channels: 2 Channel
Interface Type: Serial
Sampling Rate: 4 MS/s
Input Type: Differential
Architecture: SAR
Analog Supply Voltage: 3V to 3.6V
Digital Supply Voltage: 3V to 3.6V
SNR – Signal to Noise Ratio: 92.5 dB
Minimum Operating Temperature: -40C
Maximum Operating Temperature: +125C
Number of Converters: 2 Converter
Power Consumption: 107 mW
Reference Type: Internal
DNL – Differential Nonlinearity: 1 LSB
FPBW – Full Power Bandwidth: 25 MHz
Gain Error: 0.002 %FS
INL – Integral Nonlinearity: 2 LSB
Pd – Power Dissipation: 10 mW
Reference Voltage: 2.5V
SFDR – Spurious Free Dynamic Range: -110 dB
SINAD – Signal to Noise and Distortion Ratio: 92.3 dB
THD – Total Harmonic Distortion: -113 dB
Documents:
from New Products at SparkFun https://ift.tt/2ON83As
via IFTTT