To celebrate the launch of Raspberry Pi 4, and because it's almost the weekend, we're giving away some sticker packs!
For your chance to win a pack, all you have to do is leave a comment below, or comment on the Facebook post about this give-away, or tweet us with the hashtag #GimmeRaspberryPiStickers — all before midnight (BST) Monday 8 July.
Each sticker pack will contain the following stickers, plus any others I find between now and Monday, and we have 10 packs to give away.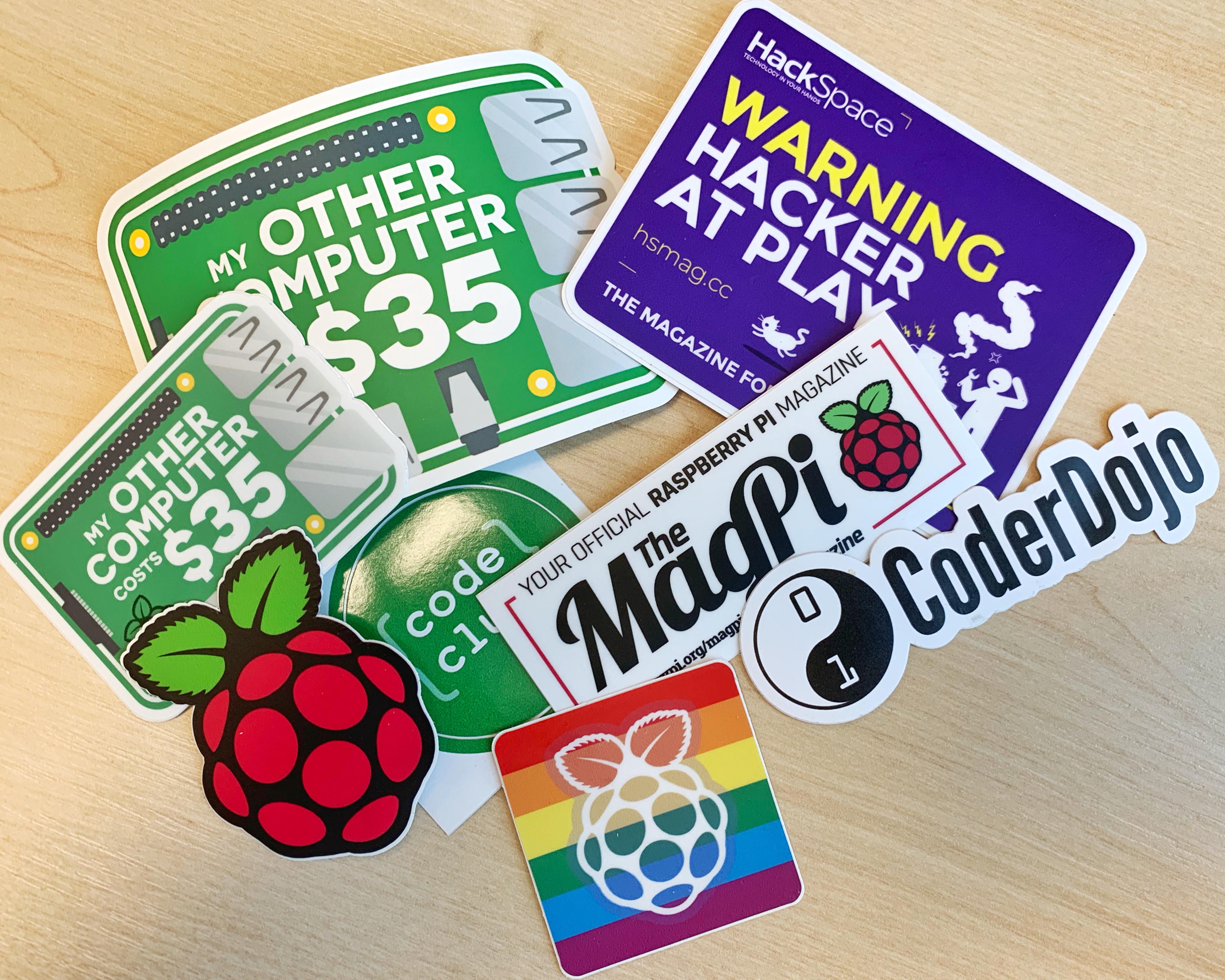 Winners will be picked at random, and I'll tweet who these lucky ten are on Tuesday, so keep your eyes peeled.
Good luck!
The post Win some Raspberry Pi stickers #GimmeRaspberryPiStickers appeared first on Raspberry Pi.